On a camping trip - Solar panels, power stations, stove and travel lamp
2023-05-17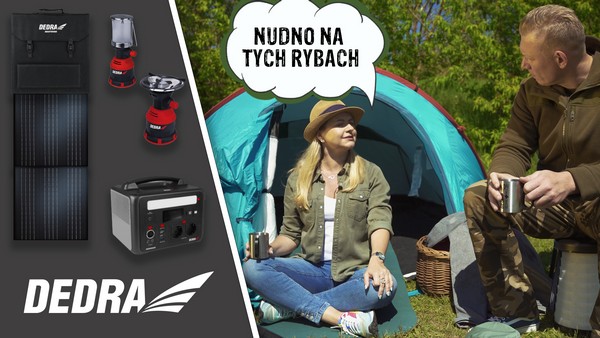 A fishing expedition or a camping trip under a tent is an ideal opportunity for relaxation. Dedra's new products will make such a stay more attractive.
Solar panels: If you are planning an extended stay in nature, solar panels can prove to be an invaluable source of energy. With them, you can easily charge your electronic devices such as cell phones, flashlights or even cameras. Solar panels are portable and easy to install, and solar energy is a clean and renewable source of power.
Power stations: When you're away from civilization, power stations are indispensable. They are portable batteries that you can charge before you leave and use to power your electronic devices while traveling.
Travel stove: If you love cooking outdoors, a travel stove is an indispensable part of your kit. There are many types of stoves, including gas, solid fuel or gas cylinder-powered. Choose one that best suits your preferences and needs. A travel stove will allow you to prepare hot meals, warm tea or coffee even in remote places.
Tourist lamp: nighttime explorations or evening conversations around the campfire need not be limited by lack of light. A hiking lamp is a practical and portable light source that can be easily mounted in a tent or hung from a tree. Choose a lamp that offers adequate brightness and a long-lasting battery to provide long-lasting illumination.