New - 6.0 and 8.0Ah batteries
2023-01-27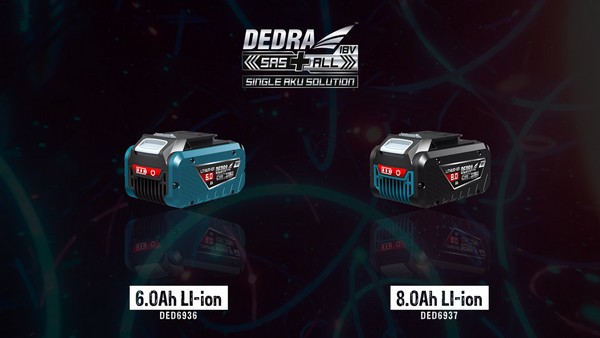 The DEDRA SAS+ALL range has been extended with new 6.0Ah and 8.0Ah batteries. They are compatible with all SAS+ALL devices except:
- DED7005
- DED7175
- DED7185H
- DED7198
- DED7199
- DED7197V
- DED6981
In addition, we would like to inform you that the new batteries are compatible with all DEDRA SAS+ALL chargers.
Recommended
DED6937
Voltage - 18V Cells 21700 Capacity - 8Ah Li-Io "no memory effect".
DED6936