Circular tipped saw blade 315X40X30
The size shown in the photo is an example. The actual sizecan be found in the product description.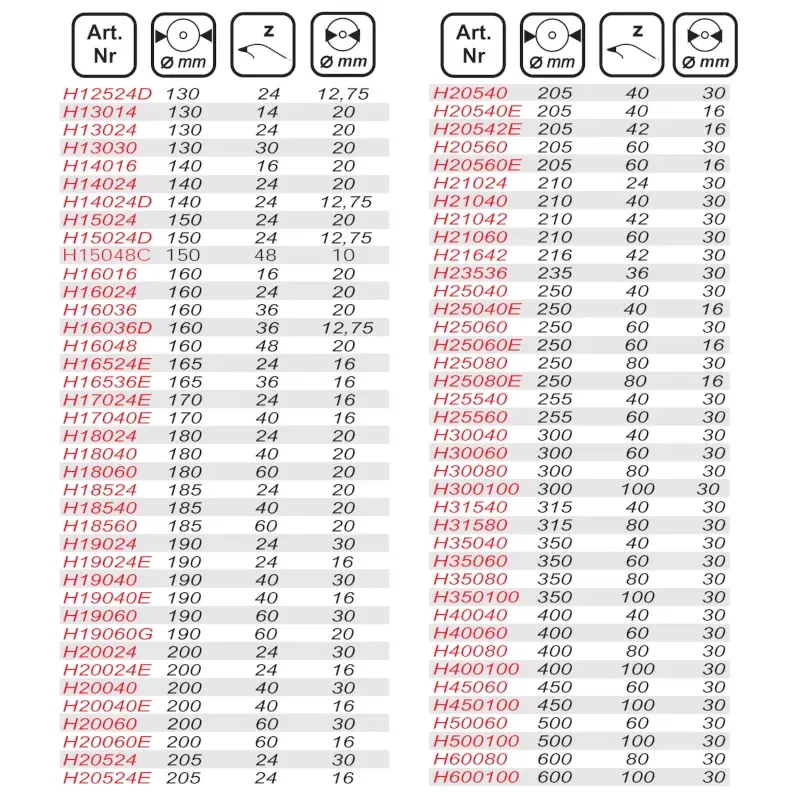 A circular saw for cutting all types of wood. The saw is designed to work with DED7726, DED7728and DED7729 table saws. The teeth are carbide-coated for increased tooth strength and improved cutting quality and efficiency.

Features: Technical data:
Disc diameter: 315 mm
Diameter of fixing hole: 30 mm
Maximum rpm: 4800r p m
Number of teeth : 40 pcs
Rim thickness: 3 mm
Thickness of the disc top: 2 mm
For cutting all types of wood
Reduction ring for diameter [mm].