Circular tipped saw blade 255x40x30
The size shown in the photo is an example. The actual sizecan be found in the product description.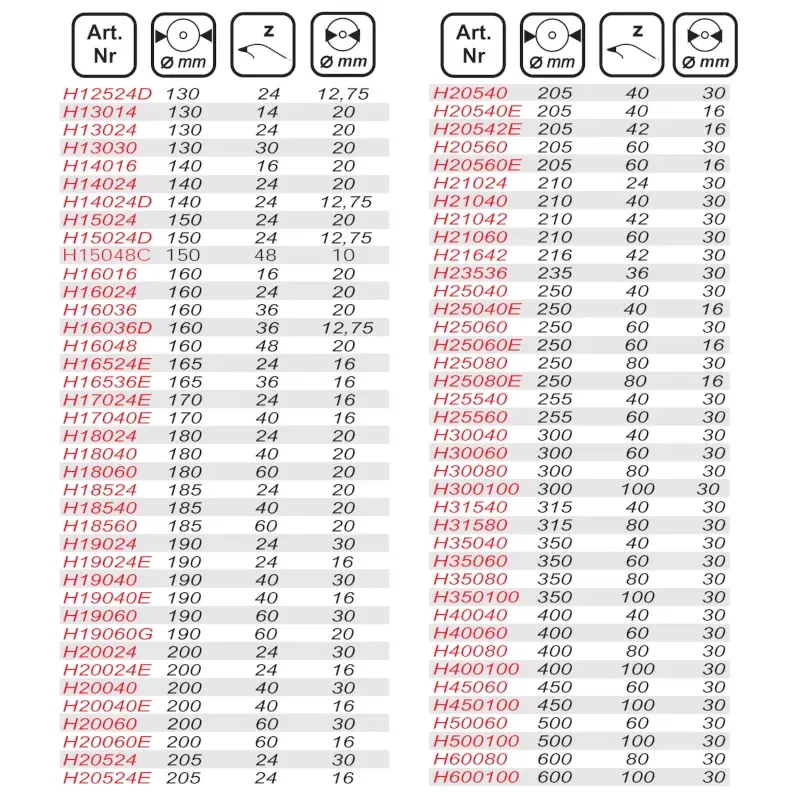 A circular saw for cutting all types of wood. In order to increase the strength of the teeth and to improve the quality and efficiency ofthe cut, the teeth have been coated with carbide.


Features: Technical data:
Disc diameter: 255 mm
Diameter of fixing hole: 30 mm
M a x i m u m rotation speed: 5900 rpm
Number of teeth : 40pcs
For cutting all types of wood
Reduction ring for diameter [mm].